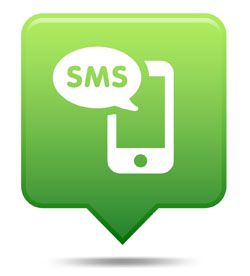 There have been several national brands adopting text messaging as part of their mobile strategy lately. We wanted to give you a quick overview of their campaigns –
7-Eleven increases in-store traffic with SMS
The convenience store chain is using text messaging to distribute mobile coupons via a link in the message. The goal behind this campaign is to drive consumers into the stores to try a new Slurpee flavor and grow the overall SMS database for 7-Eleven.
Caribou Coffee builds buzz around new location via SMS
To celebrate the launch of a new store in Illinois Caribou Coffee ran a sweepstakes via text message that gave participants a chance to win free beverages for a year. This contest generated awareness of the new store and built a database of opted-in mobile users for future promotions.
"Utilizing SMS technology for this purpose made the most strategic sense in terms of maximizing participation levels," said Alfredo Martel, senior vice president of marketing and product management at Caribou Coffee, Minneapolis.
Macy's relies on SMS to drive Labor Day sales
Macy's encouraged shoppers to stop by during the Labor Day weekend through a text message sent out to their opted-in mobile database. Each message contained an offer and a link to the company's mobile website.
For more on how text messaging can be a valuable part of your mobile marketing strategy be sure to check out our blog post "3 Reasons To Start Your Mobile Marketing With Text Messaging"