Bridging the gap between strategic marketing and technology since 2003.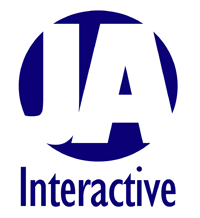 JA.TXT is a product of JA Interactive, a firm specializing in digital marketing technologies since 2003.  We have helped companies, large and small, implement effective web, social, and mobile technologies since the beginning.  We pride ourselves in our exceptional customer service and concentration on measurable results.
Mobile Marketing Experience
JA Interactive has been involved with text message marketing since 2005 and we have put all of our knowledge and expertise into the latest version of the JA.TXT SMS marketing software.  As with anything we do, reliability, cost-effectiveness, and hands-on consultation are what sets JA.TXT apart from other SMS marketing software.
Mobile Phone Marketing with SMS
Learn more about what makes JA.TXT different.
JA Interactive
2403 Sidney Street
Suite 200
Pittsburgh, PA 15203
1.888.932.0999
Visit www.jainteractive.com