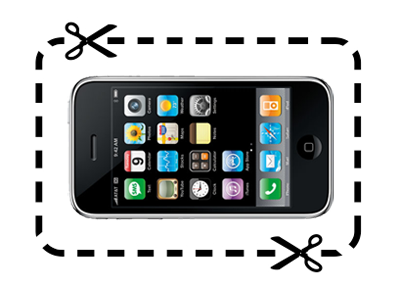 Last week we did a quick write-up on the Mobile Marketing Association's recently released Best Practices for Mobile Coupons.  Text message coupons are one of the easiest and most effective ways to begin a mobile couponing campaign, and here are five good reasons why:
1.  Text messaging allows offers to be created instantly.
One of text message marketing's most powerful advantages is not only the tremendous read rate (over 95%) but the read rate within 15 minutes of sending (over 90%).  This characteristic of SMS gives restaurateurs, retailers, and anyone who needs to reach an audience quickly, the ability to create and distribute offers in literally minutes.  Let's suppose you own a restaurant and the news calls for bad weather on a typically busy Saturday night.  To avoid a dip in business you could easily send out an offer that afternoon – "Warm up and beat the cold tonight. Show this message to your server and get a free entrée when you order another!"  Unlike traditional coupons, which need to be planned well in advance, SMS-based offers can be created at any time and fit very specific, time-sensitive, marketing needs.
2.  Text message coupons can drive new customer traffic from traditional media.
Most traditional media looks like this to consumers – "We have a great new product/service and we hope you'll think about us when you're ready to buy. Visit our website for more information."  Brand recognition is important but capturing a customer's interest is even more valuable.  Imagine this – "We have a great new product/service.  If you text-in now we will give you a coupon for 20% off."  Then, a week later when the customer may have forgotten your product, you can send them a text message reminder – "Don't forget your 20% off coupon is expiring in a few days."
3.  SMS coupons are easy and cost-effective to launch.
In the past distributing coupons meant placing ads or running costly direct mail campaigns.  Email costs less than direct mail but still takes a significant amount of time to create and manage (not to mention most emails are never opened).  Using text messaging a coupon can be delivered to a database of mobile subscribers for pennies per subscriber.  And not only is it cost-effective to send the coupon but existing on-site signage and traditional media can be used to build the list.  Instead of using media for just brand recognition these marketing efforts can now deliver new subscribers and grow a valuable sales-generating database.
4.  Mobile coupons are a great loyalty program.
By using on-site signage and collateral you will capture current customers at a time when they are most interested in your business.  Repeat visit coupons can be a great incentive for your customers to join a text messaging campaign – "We hope you enjoyed shopping with us today. Join our mobile club and get 20% off the next time you visit."  Ongoing messages will drive sales, increase loyalty, and make sure your products/services are top-of-mind with your audience.
5.  SMS coupon redemption rates beat everything else.
Perhaps the most critical measurement of a coupon is its redemption rate.  If the coupon is never redeemed by a customer it hasn't increased revenue.  Because text messages receive the highest read rate of any form of direct marketing today, coupons delivered via SMS are more frequently redeemed.  Not only is your customer more aware of the coupon it's much harder for them to leave the coupon at home, and go to your competition instead, when it's saved inside their phone.