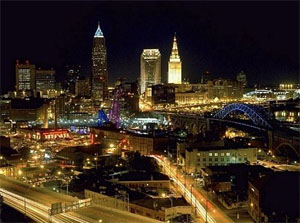 Our friends at the Direct Marketing Association (DMA) of Cleveland were our first clients in the northern Ohio area.  Their association has been using JA.TXT to drive early registration and last-minute attendance to their monthly events since the summer of 2009.  We have had the pleasure of attending a few events and we have always found them professional, well-organized, and above all, very informative.
In the summer of 2010 DMA Cleveland's neighbors to the south, the Akron Advertising Federation, invited JA Interactive President Justin Mastrangelo to speak at their August luncheon about current trends in mobile marketing.  We have since donated use of the JA.TXT SMS marketing system for giveaways and voting at their 2011 ADDY Awards Ceremony in February.  If you'll be attending we look forward to seeing you there!
If you're located in the Cleveland or Akron area and you're interested in learning more about our text message marketing software don't hesitate to drop us a line.  One of us would be happy to stop by the next time we're in the area!
Metro Monday gives us a chance to talk about (and plug) some of the organizations we're working with in different areas around the country.  We're thankful for the opportunity to help these clients start a SMS marketing campaign and we look forward to helping you!