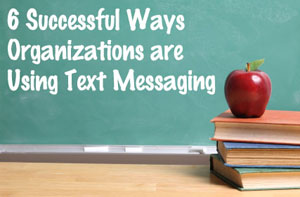 Last month we sent around a survey asking you what questions you have about SMS marketing so we could put together a webinar that would answer your questions.
Overwhelmingly you asked us for specific examples of how businesses and nonprofits are using text messaging.  Many also asked what trends we've seen lately in SMS marketing.
So, on Thursday, July 11th at 1pm EDT our founder, Justin Mastrangelo, will give a quick 30-40 minute webinar that covers the following:
6 successful ways we see organizations using SMS marketing
What we've learned over the past few years about SMS
What trends we see growing over the next 6-12 months
Interested?  Just click the button below to sign up for this free webinar.  Even if you can't attend on July 11th everyone who signs up will receive a recorded copy of the webinar in their email.