On February 2nd at 2pm EST, JA.TXT will be co-hosting a free webinar on Mobile Marketing. This webinar will be presented by Justin Mastrangelo of JA Interactive and Jon-Mikel Bailey from Wood Street.
Learn What Mobile Is… and Isn't.
Not sure if your organization can benefit from mobile marketing? Hesitant to invest in new technologies without understanding their impact? In this webinar we'll cover the three biggest opportunities in mobile marketing, and the three biggest mistakes. Learn how your business or nonprofit can use these new technologies to achieve marketing objectives and increase revenue.
Sign up for Holy @#&%! What about Mobile Marketing?!?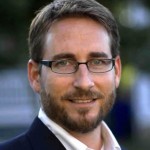 Before co-founding Wood Street in 2002, Jon worked in sales, marketing and business development for technology and marketing firms. A popular speaker, he gives seminars on marketing, internet marketing, branding and web and graphic design to chambers of commerce, trade associations and colleges. He has a BFA in Fine Art in Photography from Frostburg State University and still shoots photos for Wood Street clients.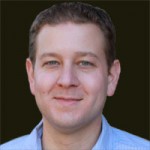 Justin Mastrangelo is president of JA Interactive, a company that helps organizations manage text message marketing campaigns through their proprietary JA.TXT software. Justin is a board member and past president of the American Marketing Association in Pittsburgh, and has been involved with digital marketing since "the turn of the century".