Get Up to Speed on Text Message Marketing Quickly
Are your clients interested in mobile marketing? Have they asked you about text message marketing?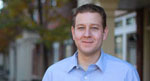 Hi, my name is Justin Mastrangelo. I am the founder of JA.TXT and I have been helping agencies and marketing consultants execute text messaging (SMS) campaigns with their clients for over 8 years.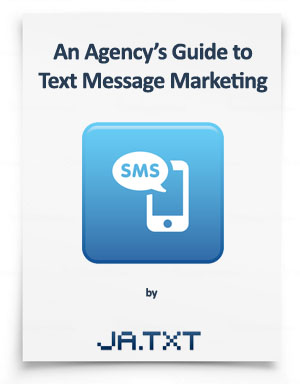 I created this 10 page guide to help you quickly understand SMS marketing so you can see which of your clients would benefit most from this technology. After reviewing the guide you should be able to have a discussion with your clients about text messaging, answer common questions, and begin to strategize their first campaign.
Here's what this guide will cover:
How SMS Marketing Works
Tips for Helping Your Client Outline their First Campaign
Great Places for Your Client to Promote their First Campaign
Best Practices for Advertising the Campaign and Sending Out Messages
How to Measure the Success of a Campaign
Ways to Incorporate Mobile Web and Video
How Email Addresses can be Captured with SMS
Examples of Custom Text Messaging Campaigns
Which Clients Your Agency Should Approach First
Basic Cost Estimates for SMS Marketing
To get this guide simply fill out the form below and it will be automatically sent to the email address you provide.
Don't worry! Filling out this form does not turn on our "spam cannon" and we NEVER share email addresses with any other companies.  Yes, we will add you to our email list but we barely send one email per month.  These emails include additional information on SMS marketing, client case studies, and announcements of our upcoming free webinars.